Recitals and Performances
RECITAL
The tentative date for the Spring recital is the week of May 16-17th. Rehearsals will be that week. Further information will be given at a later time. If
multiple
shows are needed and there are siblings in the recital, we will do our best to get them on the same recital show, but it cannot be promised. You will be given your recital information packets in March.
We will take Studio pictures (individual and group) in March.
PERFORMANCES
​We believe it is very important to let students experience a variety of performance opportunities. We will do some small performances during the holidays and summer specials to allow them to showcase their passions, abilities and have fun.
Powered by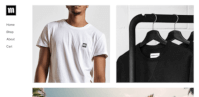 Create your own unique website with customizable templates.